Living on the road: A guide on how to get started
Van life: Living on the road
Alternative lifestyles are becoming increasingly popular, with retirees, snowbirds, and young couples alike choosing to live in various ways. Some people choose to downsize and live in an RV or living aboard a sailboat, while others travel the country for weeks or months. However, it is important to remember that not everyone who chooses this lifestyle do so by choice – some people make their living on the road full-time. And despite what you may think, Americans love to travel and explore new places!
Living on the road can seem like a daunting task, but careful planning and execution can be a very rewarding experience. This article explores different ways of living on the road and offers tips to get you started. Whether you are looking for a short-term adventure or a permanent lifestyle change, we have something. So read on and get packing!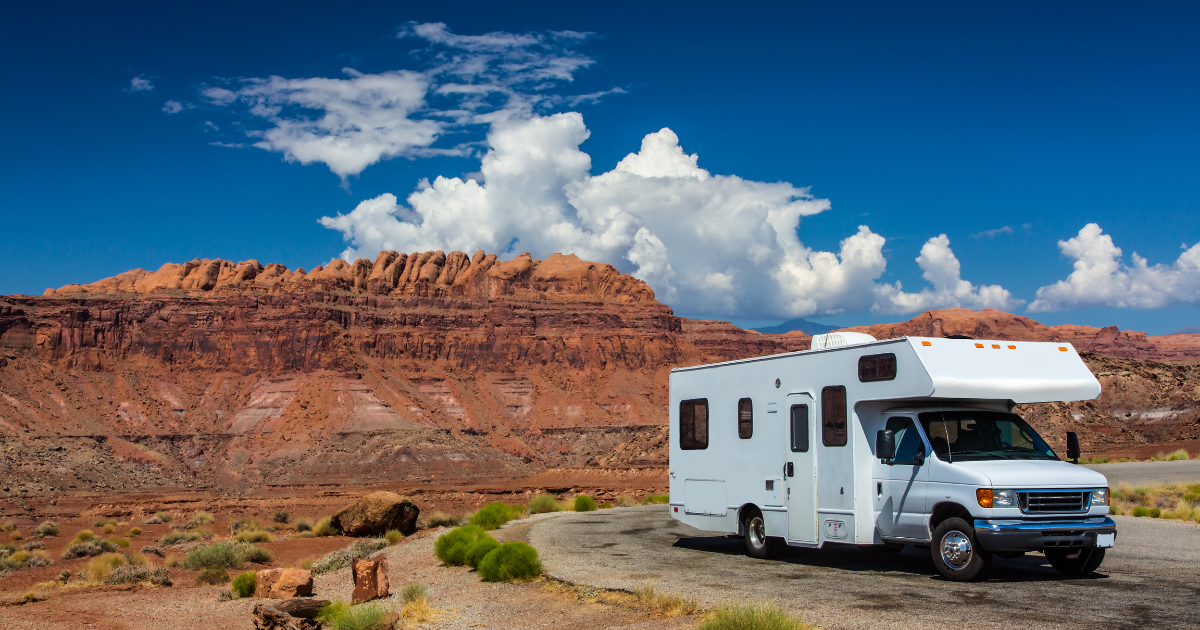 What are the benefits of living on the road?
There are many benefits to living on the road. One of the most obvious is that you have the freedom and flexibility to go where you want when you want. This can be a great advantage for people who want to travel or explore different parts of the world. Additionally, living on the road can lessen your dependence on location-dependent services, such as wifi. This can be especially helpful for people who work remotely or need access to the internet for other reasons. Finally, another big benefit of living in a van is that it can help reduce your expenses, especially if you're trying to save money or live more simply.
Freedom to explore
Vanlife provides an incredible level of flexibility, which allows vanlifers to explore their schedule. For example, you can visit places you have always dreamed of visiting without being tied down by commitments such as work or school. Additionally, vanlifers can travel without time constraints, reservations, or agendas- simply picking a place and going there. This type of freedom is especially beneficial for those who want to see more of the world in a low-cost way.
Variety of locations and opportunities
This is a great opportunity for those who enjoy being outdoors and working with others. There are opportunities available in different locations throughout the United States.
Camaraderie among travelers
There is the camaraderie among travelers in that they feel more connected to one another because of the shared experience. Some people might also argue that there is a sense of unity and community.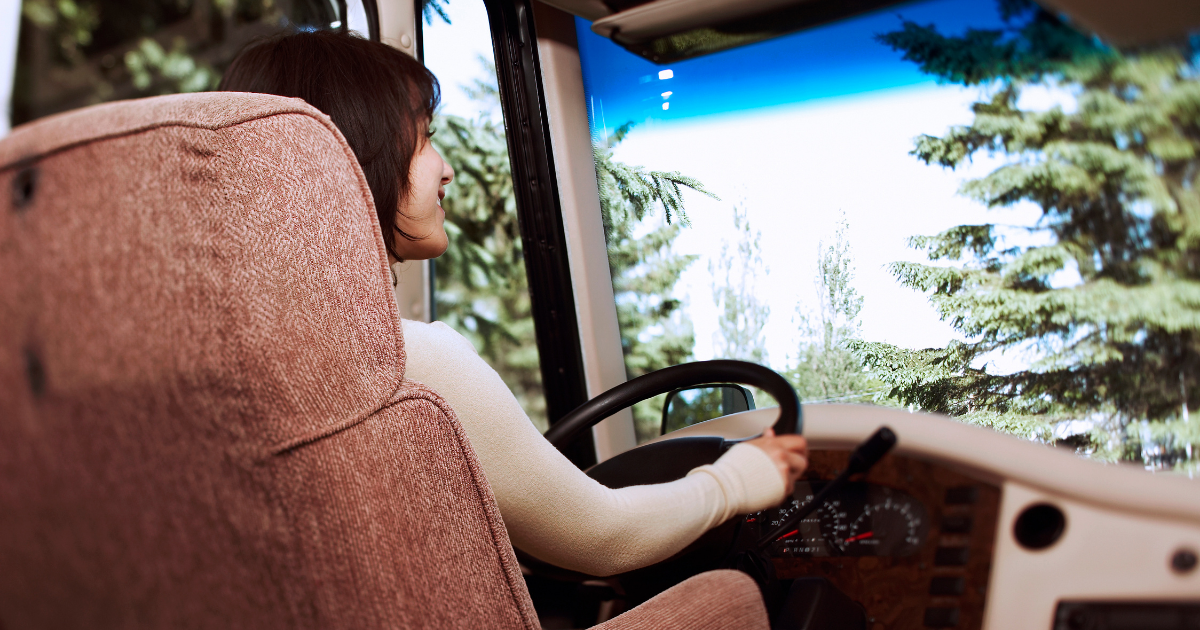 How do you get started living on the road?
The best way to get started is by meeting people who have already made the switch. Reach out on social media and meetup.com, or attend a local Meetup group for longer-term travelers. Another way is to visit a country where you can stay for an extended period, such as Thailand.
The most important thing is to go with the flow and not plan too much. If you have a specific plan in mind, the journey will be more stressful and less enjoyable. Traveling is about being open to new experiences and learning from them. If you don't let yourself be open to the unexpected, you'll miss out on many great opportunities.
Just do it
If you're considering a major lifestyle switch, don't hesitate. The gig economy means plenty of work is available in cities across the United States. You can easily find work on Task Rabbit or other similar platforms. In addition, there are many RV parks and campgrounds near metropolitan areas, so you'll never be too far from civilization. Just make sure you take more breaks in an RV than you would be driving a car – it's a lot of work!
Sell your house
It's important to rent or sell your furnished house as soon as possible. Living in a van full-time can be costly, and you don't want the added stress of worrying about your living situation while you figure out your new life on the road. You may feel more at peace with a mortgage covering the cost of renting your property full-time to live anywhere without penalty. Also, it'll be much easier to find parking if you're not constantly moving every few nights!
Have no fear
Living on the road can be a great experience, but it's not for everyone. Some people may feel like they're missing out on the "real world." However, most have had no negative experiences since hitting the road. The only questionable experience I've had was with a drunk man who decided to talk to me at 3 am one night. Thankfully, there have been cordial encounters or blessed silence and solitude since then.
The distance from residential areas also makes it difficult to identify potential targets for burglars or other criminals. But, on the other hand, you generally don't see other people living on the road and near the woods, providing some solace when needed.
Maintain your batteries
One of the most important things on your travel checklist when living on the road is maintaining your batteries. Marine batteries, in particular, need to be replenished with water. It's a good idea to check the battery levels every 30 days; if they're getting low, top them off with distilled water.
Replacing batteries can be expensive, so it's important to take care of them while you're on the road. Even with a maintenance-free battery, it's still a good idea to have backup backups just in case they die. That way, you won't be stranded somewhere without power.
While you're on the road, something else that can happen is a flat tire or broken fan belt. In that case, it's helpful to have a toolkit with you. Most car repair tools can be found in your trunk, glove compartment, or backseat – so make sure you know what kind of repairs you'll need to do and keep them handy for easy access!
Prepare for all seasons
When planning to try the RVing life, it's important to think about how you will prepare for all seasons. For example, you'll need to take steps to protect the vehicle from cold weather damage in the winter. This includes winterizing the RV, a simple process that you can do yourself. However, be aware of icicles forming on sinks and other areas if not completed in time.
There are a lot of questions to think about before preparing for van life. What should I bring with me? Is there anything I need that I'm not thinking of? It's important to consider all aspects of your new lifestyle before transitioning. There is no one right answer to the question "What should I bring with me?" but there are some basics that everyone needs when living on the road.
A cozy duvet and propane heater are must
There are a few essential things when living on the road full time. One of those is a cozy duvet! A good duvet can help with warmth during cold weather and comfortability and coziness at night time.
Another must-have item is a propane heater. This will keep you warm and toasty in your rig, even on the coldest winter nights!
Plan for storage
If you're thinking about living on the road, you'll need to plan for storage. This can be a challenge, especially if you don't know where you'll be traveling next. Therefore, you should search for a place to store your trailer or RV well in advance.
Perhaps the most difficult part of living on the road is finding a place to park your vehicle, especially when traveling for long periods. If you can't find a spot close to your destination, it can add stress and complications to your travels.
You can find some suggestions and tips on storing your vehicle through Aspen's website. Making a storage reservation can be difficult because it's so spontaneous. However, it's important to have a backup plan if something comes up and you have to leave town quickly.
Living in a vehicle for an extended period means having limited living space and little storage space. The key to living on the road is to pick out multi-purpose or important items for your travels. For example, consider bringing camping gear with you so that you can save space inside your van or RV. Another option is storing clothes at a friend's house instead of bringing them with you on your trip.
Living in a van can be difficult, so it's crucial to carve out some time for yourself if you plan on traveling with others. Ensure that everyone in the group knows their limits and is comfortable with the living situation. This will help to avoid any conflict down the road.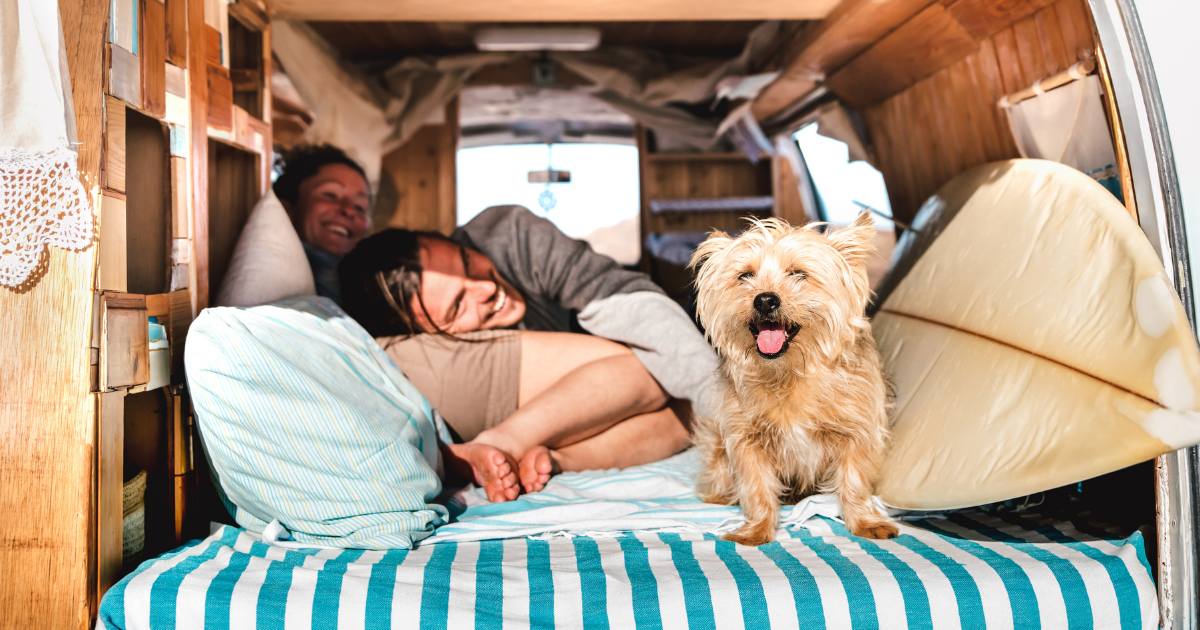 What are some tips for living on the road?
Some tips for living on the road include making sure you have a variety of ways to charge your electronics, packing light, and getting internet access wherever possible. Other things that can make life more manageable on the road include making a list of things you need and storing your supplies safely.
Save up a bunch in advance
It's important to maintain a buffer before you go on your trip to have less money on your mind. This will help you avoid stressing about finances while on the road. Travel insurance costs hundreds of dollars, so it's wise to have some extra cash saved up if something happens. If you don't have much bank balance at the start of your trip, make sure to save as much as possible while in transit. You can live cheaply if you're willing to camp on public lands and enjoy the outdoors.
Live frugally
When traveling, it is important to live within your means. This way, you can avoid spending money unnecessarily and extend the length of your trip. Therefore, travel on a budget to avoid spending money unnecessarily.
If you have not got much cash and things aren't crucial. For example, sometimes people will be traveling on a budget and need to live off the land.
Travelers may have more freedom by living in an RV than not having one. RVing can be done on a budget, but it is not a one-size-fits-all model for everyone. RVers must spend money on their RV; the cost of the vehicle is one of the largest expenses of traveling in an RV.
There's no standard budget to live in an RV because there are many different ways people choose to do this lifestyle option. However, you will need to budget for an RV and license/registration fees and fuel prices which are relatively cheap these days. Consider the cost of living at campgrounds or RV parks when budgeting for your trip.
Pack the right stuff
When you're living on the road, it's important to take everything you need to make your life comfortable. So here are some tips for packing:
Take quality travel gear and clothing. It's annoying to spend money on new things if you weren't prepared, so take everything you need for a comfortable life on the road!
Pack-It™ products are the best way to minimize packing space and maximize your travel convenience. In addition, pack-It™ products will save you from buying a new adapter in every country.
You can choose how you pack based on your situation and level of attachment to your belongings. For example, if you want to move quickly without too many restrictions, pack light and use compression sacks or cubes. On the other hand, if you have rented a storage unit is a way to go expensive furniture that you don't want to let go of, renting a se working job.
One of the great things about remote content writing is that you can work from anywhere globally as long as you have an internet connection. This gives you a lot of freedom regarding where you want to live and travel. However, there are a few things to keep in mind:
Creating time for digital detoxing can be challenging. It's important to set some time aside each day when you're not connected to technology. This will help reduce stress and allow you to focus better when you are working.
Freelance writing, online language teaching, internet businesses, and marketing are ways to make a living while traveling. These jobs don't require being in an office or having special skills – just a laptop and an internet connection will do.
Campgrounds and resorts are looking for people to do working jobs. These positions can involve cleaning up campgrounds after guests leave to helping out with check-ins and reservations. They usually offer free camping in exchange for a few hours of work each day.
One way to stay in shape is to do some mountain biking. This allows you to explore new areas while getting in a good workout.
Find yourself in a local community of like-minded people and start traveling with them. Everything becomes more fun when you're with people who share your interests. Plus, you'll always have someone to help out when you need it.
When you find yourself at your destination, be mindful of your impact on the environment. Try not to leave any trash behind and respect the culture and customs of visiting the place.
Leverage working holiday visas
If you're looking to travel and work simultaneously, then a working holiday visa is for you! A working holiday visa permits you to take an 'actual job' in any country you're visiting. This can be great if you want to learn new skills or gain work experience in a certain industry.
Some popular options for working while on holiday include hospitality staff or farmers, while others work in other industries like IT or accounting. If you have specialized skills, there may be opportunities for you too.
Remote work on the road is an excellent way to make a living – and it's easier than ever these days. You can do things like send content back and forth for websites, design and manage websites, run internet businesses, market products, and services online, teach languages remotely… the list goes on! In addition, having a source of income when you travel means you can be away indefinitely without worrying about money – perfect if your dream is to see as much of the world as possible. So how do YOU become a digital nomad? Here are some tips:
Look into getting a working holiday visa for the country(ies) that interest you most – this will permit you to take an 'actual job' while you're there.
Do some research and find out what kinds of work are available in the areas you'll be visiting – chances are, there will be something to suit your skills and interests.
Use online resources to help you set up a freelance business or start working remotely. Sites like WordPress make it easy to design and manage your website, while platforms like Shopify and Woocommerce can help you set up an ecommerce store quickly and easily.
Get involved in online communities of people who share your travel goals and lifestyle – this is a great way to meet new friends, learn new tips, and get support when things get tough.
Find cash in handwork
One great way to make extra money while traveling is finding cash-in-hand work. There are several ways to do this, such as:
Laboring – Construction, landscaping, and fruit picking are all common ways to pick up some quick cash without the hassle of paperwork.
Retail stores – IManyretail stores hire seasonal workers for the Christmas rush. in winter
Temp agencies – If you're in town for a few days and need some short-term work, temp agencies can be a great resource. Just be sure to read the reviews before signing up with any agency.
Be careful of unscrupulous people who might underpay or not pay at all. Always research an employer thoroughly before agreeing to work for them. Seasonal jobs are a great way to make money while traveling and often lead to longer-term opportunities.
Seek out free accommodation
One of the best ways to save money is to seek out free accommodation when traveling. There are a few different options available:
People with big projects advertise free boarding houses for work in exchange for your help. For example, if you're handy with tools and can help someone build a house or fix something up, they may offer you free room and board.
Hostels are a great option for budget-conscious travelers who want to save money on lodging costs. In addition, hostels usually include breakfast in their pricing, which can amount to significant savings over time if you're staying there for an extended period.
Find accommodation that offers free meals
When looking for a place to stay, it's important to find hostels that offer free breakfast, lunch, and dinner. In some cases, you might be able to find a hostel that offers all of these meals for free with your stay. This can save you quite a bit of money throughout your trip!
For example, in Australia, you could be looking at $40 to 50 (AUD) per night for a dorm room in a hostel! If you're staying somewhere for multiple days or weeks, finding accommodation with free meals can help reduce your costs.
Cook for yourself
When you're traveling, it's important to cook for yourself as often as possible. This saves money and allows you to control the ingredients in your food.
Cooking at home can be difficult when on the road because of time constraints, but there are ways to make it easier.
Find the nearest supermarket and cook up some grub. You can find out what's nearby by looking up "what is near me?" or asking local people at the hostel or coworking space where you are staying.
Food culture varies widely in different countries, so research ahead of time about the food you want to eat in a particular country before embarking on your trip.
The best tips for living on the road are to be prepared and research what you're doing beforehand."
Make the most of free activities
When traveling, free activities can be the best way to enjoy your time without spending a lot of money. Many hostels and tourist spots offer free events, like tours or cooking classes. You can also meet people by going to meetups or museum nights. In addition, live music venues often have free admission, and so do many other places of interest in the city you're visiting. By taking advantage of these opportunities, you'll get to see more of the city and save money simultaneously!
Book flights in advance
It pays to have a rough idea of your next destinations before going on the road. Then, you can book budget flights well in advance and avoid expensive charges for holding luggage. Sometimes, it's even cheaper to fly out of different airports than those closest to your home.
Travel to cheap countries (and off-peak)
The cost of living varies significantly across the world. So if you want to travel on a budget, consider going to countries considered cheap by global standards.
Keep in mind that the cost of living can be deceptive- some countries considered cheap might have an expensive exchange rate.
Another option is to travel during the off-peak season. This will help you avoid inflated prices due to peak demand, and you'll also have less competition for attractions and accommodations.
What should you pack when hitting the open road?
When it comes to packing for a road trip, there are a few essentials that you'll want to make sure you have. The first thing to consider is how you will keep your van cool while traveling in the summer heat. You can install a window air conditioner or use a portable AC unit.
Another important item to pack is food and water. Make sure to bring plenty of both, especially if you're traveling with pets. You'll also want to pack camping gear, tents, sleeping bags, and travel-sized versions of your toiletries.
Suppose you plan on hitting the open road for an extended time. In that case, it's important to have a plan before making a move until the last minute and wind up regretting your decision later on. But, again, there are plenty of online resources available to help get you started on your journey.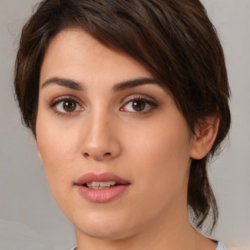 Latest posts by Harley Carr
(see all)