Moving and Packing: How to Fix Common Moving Problems
How to Fix Common Moving and Packing Problems
There are many things to take into account when planning a move, from packing your belongings to arranging for transportation and housing at your new destination. This article will provide some tips on dealing with some of the most common problems that people encounter when moving.
It's usually something we all have to do in life – move. Whether it's due to a new job, a change in lifestyle, or any other reason, moving can be a daunting task. But with some preparation and organization, you can minimize the stress and problems associated with moving.
While moving can be a lot of work, it can also be very exciting. You get to spend days packing, organizing, and working out a decent schedule–not to mention getting help ready. However, you should also consider what can go wrong and try to have a backup plan in place. For example, what if your boxes are too heavy for you to lift? What if something breaks during transport? By being prepared for these types of situations, you'll be able to minimize the stress that comes with moving.
When it comes to moving, many things can go wrong. But if you do your research and come to moving day prepared, you can avoid most of the common problems people face. This includes getting organized well in advance, packing everything carefully, and hiring trustworthy movers.
While moving is always a hassle, there are some common problems that you can usually plan for. Below, we've outlined the top 6 moving problems and how you can prevent them from ruining your move.
Lost Items or Things Unaccounted For
When moving, it's important to keep track of everything you're taking with you. This means counting all items before and after the move, taking pictures of your packed boxes and furniture, and labeling everything clearly. Then, if something goes missing or is unaccounted for during the move, you will have documented evidence to help resolve the situation.
The worst scenario is moving and feeling like you've left something behind, only to realize what that item is later down the road when you actually need it. Maybe a box of important papers or your winter coat. Unfortunately, this happens more often than not, but there are ways to help prevent this from happening. First, label every box with its contents and keep a list of what's in each box. That way, if something goes missing, you have documentation of what should be in that box.
One of the most common problems during a move is missing or unaccounted-for items. This can be very frustrating, especially if you've taken the time to pack everything up carefully. To avoid this problem altogether, try keeping track of what you have packed by making your inventory spreadsheet. That way, you'll know exactly what's missing when you start unpacking.
It's easy to lose track of what you've packed and what you haven't when you're in a hurry. So make sure to take your time packing and label each box with a list of the contents. This will help you keep track of everything, especially if something goes missing.
It's always a good idea to give yourself enough time to properly and carefully pack all of your belongings. This way, you can avoid potential problems like missing items or things unaccounted for. In addition, by taking the time to do it properly, you'll be able to avoid any headaches down the road.
If you're worried about losing or forgetting something during the move, don't worry – good, reputable, and professional movers often keep track of items. They can help ensure nothing is left behind. However, if you're not confident in your ability to keep track of everything, this can be a great option for you.
It's always a good idea to do a final check of your home after you've packed up everything. Ensure you've accounted for all of your belongings and that there are no missing items. This will help avoid any problems or confusion during the move.
In addition, if something is lost or damaged during the move, taking out insurance can help cover the moving costs. This is especially important since it's common for things to go missing or be damaged during a move.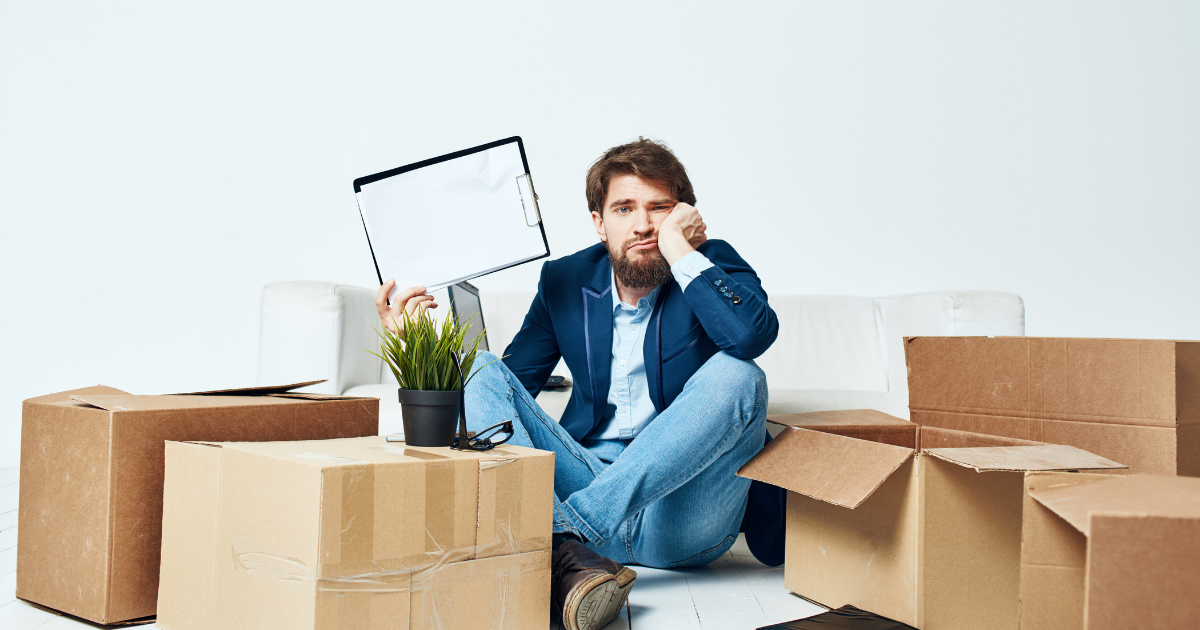 Limited Building or Elevator Access
If you are moving in or out of an apartment or condo building, you should have a conversation with building management about your move. This is important to ensure that you have sufficient elevator access. In addition, building management can help you plan your move and may provide access to the loading dock or another area where you can unload your belongings.
If you are moving into a building or apartment with limited access, be sure to check the rules and regulations with the property management office. For example, many buildings have specific hours for movers in the elevators and hallways. Violating these rules can result in costly fines.
Therefore, to move during those set hours, movers need to have a key or access card to the building. If the moving company does not have either of those items, they will likely need to hold someone who lives in the building and ask them to grant access for a limited time frame. Additionally, many buildings require a security deposit before granting elevator use for movers. This deposit ensures no damage is done to the elevators during the move.
If you have limited building or elevator access, it is important to communicate this with your building manager as soon as possible. This will give them enough time to prepare and avoid any potential delays or setbacks.
Unprofessional Moving Companies
It is important to do your research and find a reputable moving company when moving. Unfortunately, many unprofessional companies take advantage of people during a very stressful time. Doing your research ahead of time can avoid these companies and have a smooth move.
On the other hand, hiring professional movers can often prevent these problems from happening. This is because professional movers have the necessary training and experience to get your move done quickly and efficiently without any drama. Furthermore, they have insured if something goes wrong, so you won't be left footing the bill.
Unfortunately, many unprofessional moving companies will take advantage of unsuspecting customers. Do your research to find a reputable, professional moving company that will understand your needs and works in a timely and efficient manner. By choosing wisely, you can avoid many common moving problems.
It is important to be as diligent as possible when selecting a moving company. Checking reviews and speaking with representatives will help you avoid any potential problems. Asking questions like "How long have you been in business?", "Are your movers licensed and insured?" or "What type of packing materials do you use?" can help give you a better idea of what to expect from the company.
It is important to be aware of the red flags that signal an unprofessional moving company. Some common problems include hidden fees, last-minute price changes, and refusing to pack or move items not specifically listed on the contract. Before signing, be sure to read the entire contract and never agree to anything you don't understand.
On the other hand, if you encounter an unprofessional moving company, there are still ways to salvage the move. First, be prepared by having a plan of which boxes go where and marking them accordingly. This will help your movers and yourself during the chaotic process of moving.
If you encounter an unprofessional moving company, there are things you can do to mitigate the damage. First and foremost, make sure to label each box with its contents and where it should be placed in your new home. This will help the movers put your belongings in the right place and prevent them from having to guess. Additionally, try to be on-site for the move so you can direct them and oversee their work.
Traffic During Moving Day
Traffic during moving day is often a problem, especially if it is a long distance move. There are a few things you can do to avoid it, but it is hard to bypass in most cases. As a result, you will likely have to deal with some congestion and delays. However, by being prepared and knowing what to expect, you can make the process easier for yourself.
Traffic is always a headache during moving days. Unfortunately, you can't do much to change that, but you can prepare for it as much as possible. Make sure you have your route planned out and avoid busy streets and highways. Leave early so you don't end up in traffic, and make sure you have plenty of snacks and drinks for the drive.
On moving days, it is important to consider the traffic patterns in your area. Then, find the most time-efficient route and use GPS navigation to avoid congested areas.
If possible, try to avoid moving on a Friday. Traffic is usually heavier on Fridays, and it will only cause you to stress on what should be a stressful day.
Nevertheless, you may not be able to avoid traffic altogether, so don't stress out if you get caught in a gridlock. Instead, take a deep breath and relax; you'll get where you're going eventually.
Traffic is always a headache, but it's especially bad on moving days. The best thing to do is keep calm and wait it out. Remember that the only thing worse than traffic on the road is getting into an accident, which you certainly don't want to do on moving day.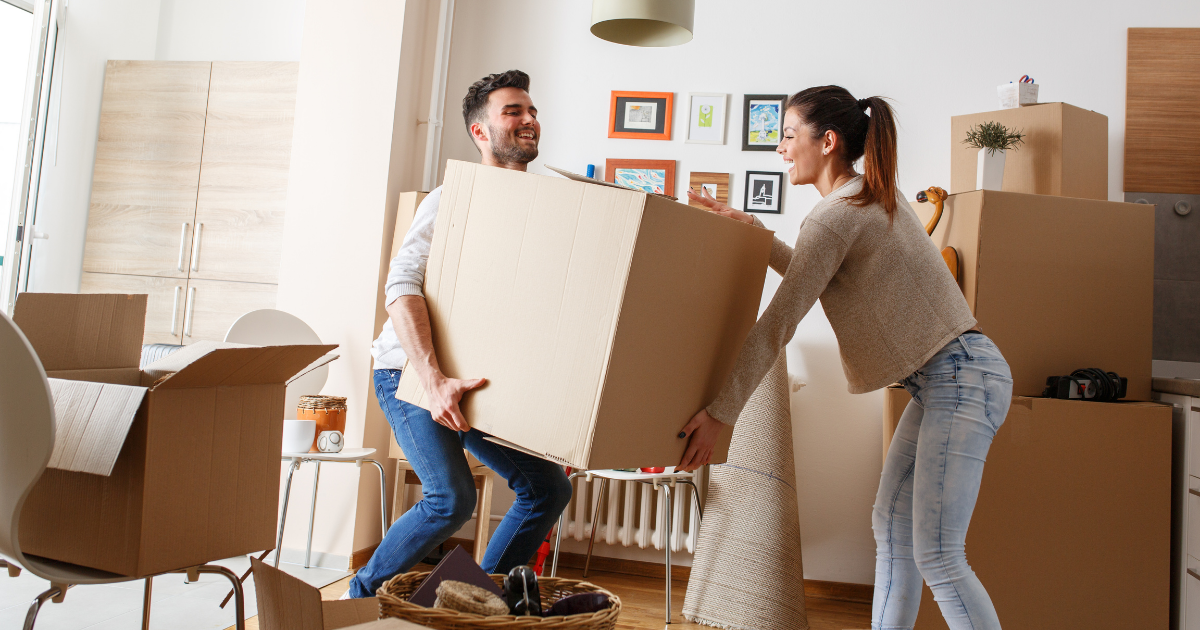 Sickness or Ailments
Moving is a physically and emotionally taxing event. Therefore, it's important to take care of yourself in the weeks and days leading up to the move and during and after the move. You can do a lot to avoid getting sick or injured, but unfortunately, some things are just out of your control. However, by following these tips, you can minimize the chances of something going wrong.
Nevertheless, there are some ways to help reduce the chances of getting sick or becoming injured while moving. Make sure you eat well and get enough exercise; take time for yourself to de-stress; and pack your essentials in an easy-to-access place. If sickness or injury occurs, make sure you deal with it as soon as possible.
While you're moving, it's important to take some precautions against getting sick. Unfortunately, this is the time of year when many people get sick due to the stress and changes in their environment. But by following a few simple tips, you can avoid getting sick and make your move go more smoothly.
Although it may be tempting to try to pack and move everything in a single weekend, it's not a good idea. Not only will you be exhausted by the end, but you're also much more likely to break or lose something. So make sure you get enough sleep and eat right so that you don't have to cancel or postpone your move – and so that you don't end up in the hospital sick from exhaustion on moving day!
Bad Weather
Suppose you believe that a bout of bad weather might disrupt your moving day. In that case, you should actively monitor the situation by assessing weather reports and having a backup plan in place should the roads and conditions become unmanageable. It may be necessary to postpone or cancel your move in some cases if the weather is too severe.
Rushing to move during bad weather can further damage your belongings and even injuries. So make sure you take the necessary precautions, like packing slowly and using appropriate materials, to keep yourself and your belongings safe.
If you're not storing your boxes and belongings at home, make sure they are in a climate-controlled storage unit. This will protect them from becoming damaged due to harsh weather conditions.
Despite the bad weather, it is possible to continue your move with a few precautions. First, make sure you have adequate help and wear shoes with good grip. If visibility or road conditions are too poor, it is best to postpone the move until conditions improve.
If moving in bad weather, be sure to drive carefully. However, if there is a break in the storm, take the opportunity to do the heavy lifting.
While you can't completely avoid every potential issue, there are some things you can do to fix common moving problems. For example, if bad weather causes your move to be delayed, try and work with your moving company to reschedule. And if something goes wrong during the move itself, don't hesitate to ask for help from friends or family members who can lend a hand.
Bad weather can complicate a move in a lot of ways. This means taking out insurance, giving yourself adequate time, and hiring help when needed. For example, if you're moving during the winter and it snows, you'll need to shovel your driveway and sidewalks as well as pack salt to avoid any accidents. Additionally, make sure that you have enough warm clothing and blankets to keep yourself and your belongings safe during the move.
Of course, there are times when bad weather can cause moving problems. However, you don't have to do everything yourself. Professional movers are available to help with the packing and moving process so that you can avoid any potential problems.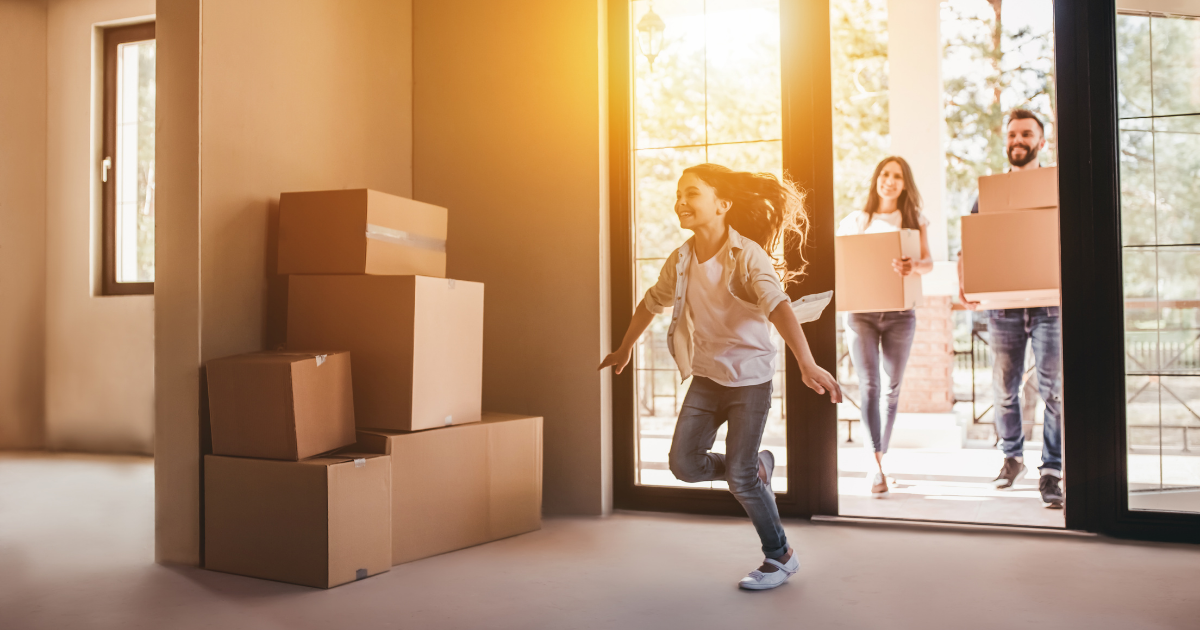 Insufficient Space in Your New Home
One of the most common problems people face during a move is not having enough space in their new home. This can be especially stressful and lead to a lot of headaches. To reduce this stress, renting a storage unit before your move. This will give you a place to put all of your extra belongings, which will free up space in your new home.
When you're moving into a new home, one of the biggest problems can be a lack of space. This is especially true if you're not the first to live in the home. One way to combat this is by packing and moving early. This will allow you to take your time and move the items you don't use as often first.
On the other hand, consider having a garage sale if you are running out of space in your new home. This will also free up space in your home to work and help you better assess what is left and whether there are things you might want to part with.
You may have already started packing for your move, but don't forget about the stuff you're done getting rid of! If you're running out of space in your new home, consider having a yard sale or donating unwanted items. This way, you can make some extra money or declutter your home before the move.
It's no secret that moving is a hassle. One of the common problems people face is not having enough space in their new home to store everything. However, there are ways to work around this. You can start by packing your belongings and then storing them in a storage unit. Once you have a better idea of what will fit your new home, you can slowly move your belongings in. This will help reduce the stress of moving and make the process easier to manage.
When it comes time to move, many people underestimate how much stuff they have. Suddenly, your old home seems spacious in comparison to the new one. This can be a major problem, especially if you don't have enough space in your new home to fit all of your belongings. But you can do a few things to fix this common moving problem.
When moving into a new home, it's not important to take inventory of the space and plan accordingly. For example, if you have furniture that won't fit your new place, consider selling it or donating it to charity. You can also try renting a storage unit for the short term. This will free up some much-needed space and prevent you from being overwhelmed by a pile of belongings deposited in the middle of the room by your movers.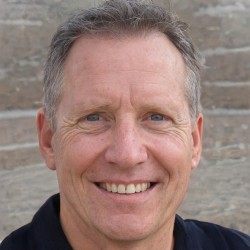 Latest posts by Garrick Berry
(see all)