7 Common Packing and Moving Problems and How to Solve Them
Moving can be a stressful and overwhelming experience, but the right packing techniques can make all the difference.
Poor packing and planning can lead to problems during the move.
Fret not! We're here to share the 7 common packing and moving problems many people experience and how to solve them.
7 Common Moving Problems and How to Solve Them
Moving is one of the most stressful events in life, and packing correctly and efficiently can be a huge challenge.
To help make your move easier, it is important to know the common packing and moving problems and how to solve them.
Here, we discuss seven common packing and moving issues and tips for making your move smoother.
From organizing your packing supplies to taking steps to care for your items, we provide easy-to-follow checklists to help you prepare for moving day.
We even have packing tips and guides that will help you learn packing techniques developed by professionals.
With these simple steps, you can make your move smoother and reduce the associated work.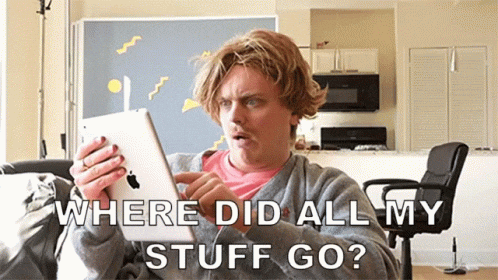 Lost items or things unaccounted for
One of the most common problems during a move is missing or unaccounted-for items.
This can be very frustrating, especially if you've taken the time to pack everything up carefully.
It's easy to lose track of what you've packed and haven't when you're in a hurry.
Resolution
Creating a packing inventory list is the resolution to lost items or things unaccounted for during packing and moving.
Assign each packed moving box and prepped individual items with a number.
Write down the corresponding number and briefly describe the item or what is inside the box.
Fill in gaps with clothing, towels, or packing paper to ensure that boxes are not loosely packed or unbalanced.
Doing this will help movers know where every box belongs in your new place and ensure you still have everything when unpack.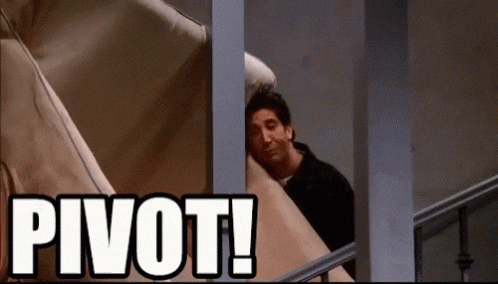 Limited building or elevator access
Limited building or elevator access during a move is very common.
It can cause stress and take up much time if not handled properly.
Resolution
If you are moving in or out of an apartment or condo building, you should discuss your move with building management.
This is important to ensure that you have sufficient elevator access.
In addition, building management can help you plan your move and may provide access to the loading dock or another area where you can unload your belongings.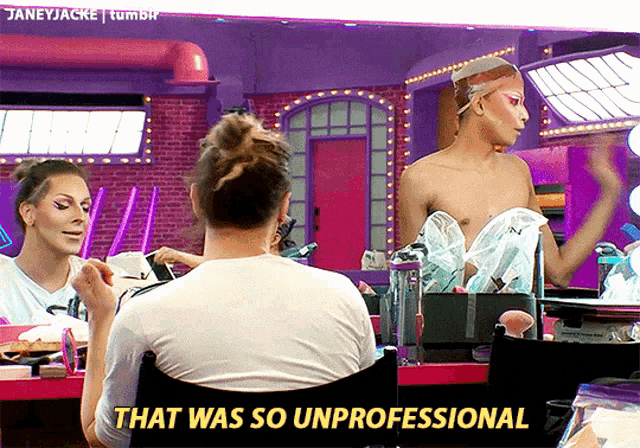 Unprofessional moving companies
When moving, it is important to do your research and find a reputable moving company.
Unfortunately, many unprofessional companies take advantage of people during a very stressful time.
It is important to be diligent when selecting a moving company.
Resolution
Checking reviews and speaking with representatives will help you avoid any potential problems.
Asking these questions can help give you a better idea of what to expect from the company:
"How long have you been in business?"

"Are your movers licensed and insured?"

"What type of packing materials do you use?"
Knowing the red flags that signal an unprofessional moving company is important.
Some common problems include the following:
hidden fees

last-minute price changes

refusing to pack or move items not specifically listed on the contract
Before signing, read the entire contract and never agree to anything you don't understand.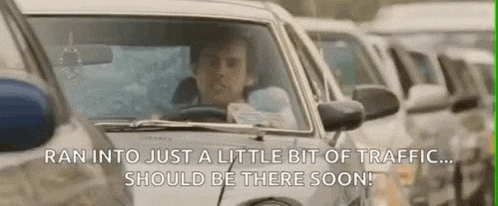 Traffic during moving day
Traffic during moving day is often a problem, especially if it is a long-distance move.
You can do a few things to avoid it, but it is hard to bypass in most cases.
As a result, you will likely have to deal with some congestion and delays.
However, being prepared and knowing what to expect makes the process easier.
Resolution
To avoid traffic during moving day, wake up early and try to be packed before the movers arrive or it's time to pick up the rental truck.
Start the day right by getting enough rest, eating a healthy breakfast, and taking your time to ensure all items are packed properly, and nothing is forgotten.
If your kids or pets are too young to help, arrange alternate plans with family or friends to keep them safe and reduce stress yourself.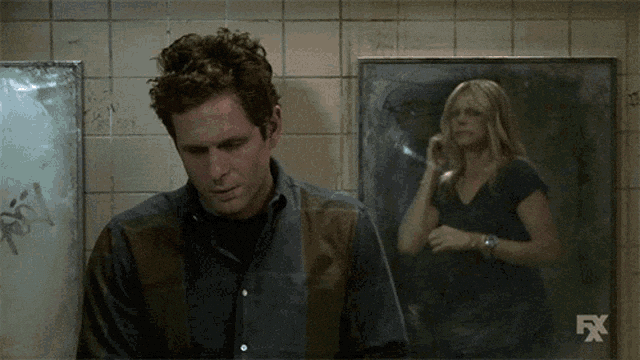 Sickness or ailments
Moving is a physically and emotionally taxing event.
Therefore, taking care of yourself in the weeks and days leading up to the move and during and after the move is important.
You can do a lot to avoid getting sick or injured, but unfortunately, some things are out of your control.
However, following some helpful tips can minimize the chances of something going wrong.
Resolution
Some ways to help reduce the risk of getting sick or injured while moving.
Make sure you eat well and get enough exercise

Take time for yourself to de-stress.

Pack your essentials in an easy-to-access place.

If sickness or injury occurs, deal with it as soon as possible.
Although it may be tempting to pack and move everything in a single weekend, it's not a good idea.
Not only will you be exhausted by the end, but you're also much more likely to break or lose something.
So make sure you get enough sleep and eat right so you don't have to cancel or postpone your move – so that you don't end up in the hospital sick from exhaustion on a moving day!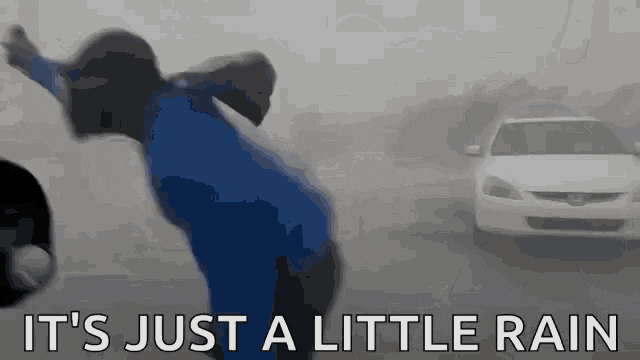 Bad weather
Rushing to move during bad weather can further damage your belongings and cause injuries.
So make sure you take the necessary precautions, like packing slowly and using appropriate materials, to keep yourself and your belongings safe.
Despite the bad weather, continuing your move with a few precautions is possible.
Resolution
To make a successful move during bad weather, it is important to plan and be prepared.
Start by ensuring you know exactly how you get from point A to point B before doing anything else.
It is also important to be diligent and take your time while packing and loading the moving truck- rushing can cause more stress and lead to damaged or forgotten items.
Finally, give yourself enough time in the morning by waking up early to complete any last-minute tasks before the movers arrive or it's time to pick up the rental truck.
Of course, there are times when bad weather can cause moving problems.
However, you don't have to do everything yourself.
Professional movers are available to help with packing and moving to avoid potential problems.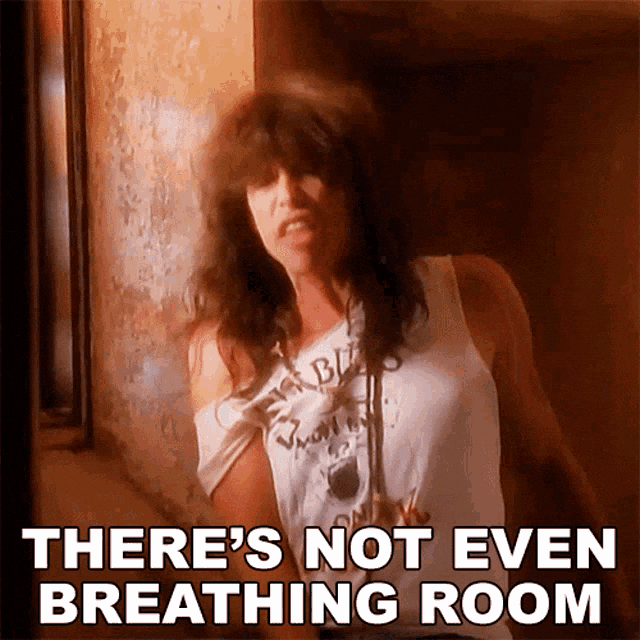 Insufficient space in your new home
One of the most common problems people face during a move is not having enough space in their new home.
This can be especially stressful and lead to a lot of headaches.
This is especially true if you're not the first to live in the home.
Resolution
To reduce this stress, rent a storage unit before your move.
This will give you a place to put all your extra belongings, freeing up space in your new home.
Another way to combat this is by packing and moving early.
This will allow you to take your time and move the items you don't use as often.
On the other hand, consider having a garage sale if you run out of space in your new home.
This will also free up space in your home to work and help you better assess what is left and whether there are things you might want to part with.
Moving and packing tips
Moving can be stressful, but it doesn't have to be.
You can make the process easier and smoother with the right tips and techniques.
1. Make a moving checklist and follow it step by step
Making a moving checklist can help make a move easier and smoother by providing a timeline for completing tasks and distributing tasks evenly throughout the preparation period.
It also allows for self-care to be scheduled so that individuals do not become overwhelmed or overtired leading up to the big day.
Additionally, having a packing inventory list lets people keep track of their belongings during the move and ensure that nothing is lost or damaged.
2. Hire a movers and packers company to help with the move
Hiring a professional moving company is an excellent way to make a move easier and smoother.
Professional movers offer many conveniences, such as packing, unpacking, and loading and unloading your items.
They have the experience and skills to safely and securely transport your belongings.
They can also help with some of the more tedious moving tasks, such as putting last-minute items into cheap moving boxes and wrapping furniture.
Plus, they can provide peace of mind knowing that your valuables will arrive at your new home in pristine condition.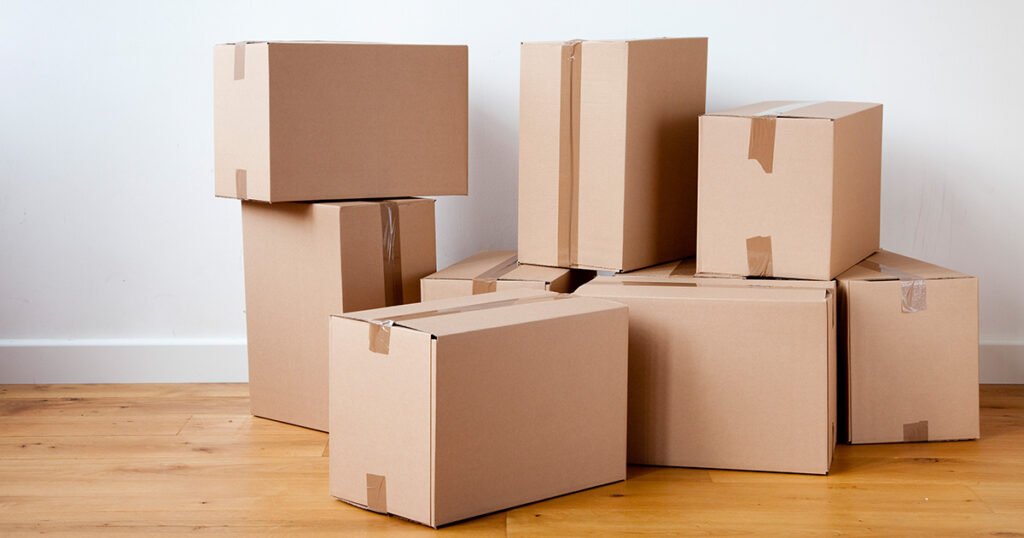 3. Pack belongings properly
Packing belongings properly can make a move easier and smoother by doing the following:
providing extra cushion for fragile items
decluttering the home before packing
protecting mattresses and furniture with old sheets and blankets
avoiding packing boxes too heavily,
color-coding wires for electronics
keeping important documents close to you
filling in gaps with clothing, towels, or packing paper
securing the bottom and top seams of boxes with tape
Doing all these steps will ensure a successful move and prevent items from shifting around in transit.
4. Know what you are moving and what you are not
It is important to know what you are moving and what you are not to ensure that you are not wasting time or money or leaving items behind.
Additionally, knowing what you are moving allows you to be more efficient in packing and organizing your boxes and crates, making a move faster and more cost-effective.
Thoughtful packing and labeling can also prevent items from being damaged during the move.
5. Get rid of unnecessary belongings
Getting rid of unnecessary belongings before moving to a new home is important because it will save you time, energy, and stress.
Packing and moving all of your possessions can be overwhelming, so purging unused or unnecessary items is important to lighten your workload and give yourself a clean slate.
Professional junk removal companies can also be hired to remove heavy items like furniture and mattresses that won't fit in your new home, allowing you to focus on other tasks.
Additionally, as soon as they are emptied, recycling boxes will give you a physical marker of progress and clear up much-needed space in your new home.
6. Plan your move in advance
Planning a move can make the entire process much smoother and less stressful.
By starting the packing process weeks in advance, you can offload off-season items or items you won't need right away, saving you time and effort on the day of the move.
You can also have enough time to research and get quotes from different moving companies or rental truck companies and book services such as painters or cleaners to work on the house ahead of time.
Furthermore, waking up early on a moving day can give you ample time to figure out how you'll get from point A to point B, allowing you to face any unexpected issues that may arise.
Planning a move can help make the entire process easier and more manageable.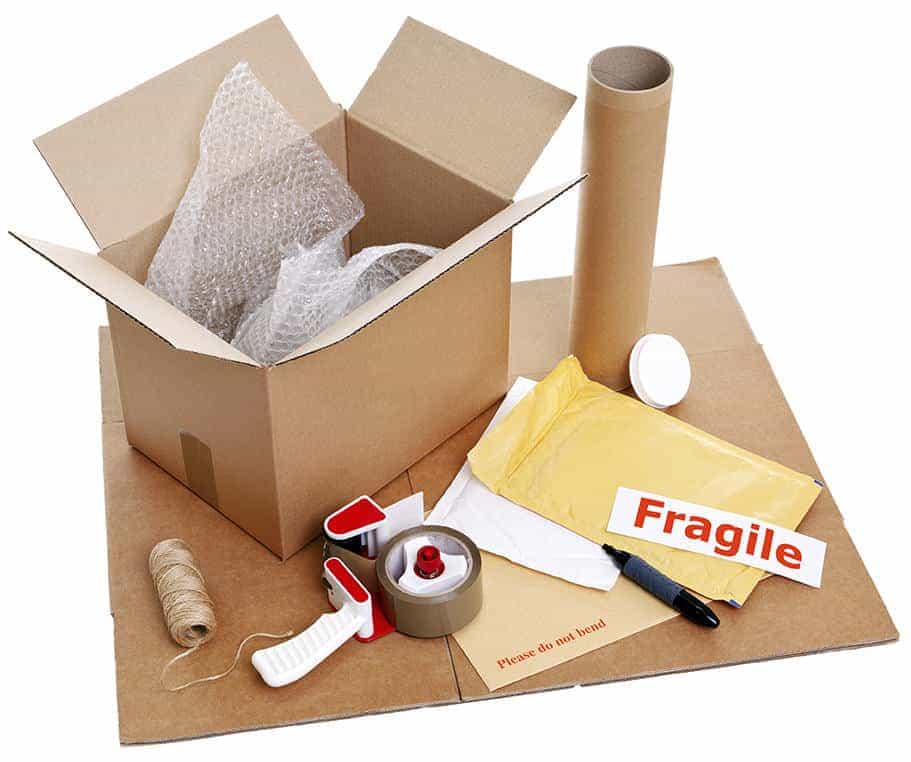 7. Use moving aids such as boxes, tape, and cardboard boxes
Using the right moving aids can make a move easier and smoother by providing the necessary materials for packing and labeling boxes.
Having durable and sturdy boxes of the appropriate size for the packed item can reduce the stress of packing and organizing.
Taping the bottom and top seams of the boxes and wrapping stress points in tape can secure the items in the boxes and prevent them from shifting.
Packaging boxes with padding materials such as clothing, towels, packing paper, bubble wrap, and newspaper can help protect fragile items from damage.
Labeling each box and keeping an inventory list can help movers and those unpacking the boxes know where everything belongs.
All these strategies can help make a move easier and smoother.
8. Take care of your belongings during the move
Moving can be a stressful experience, but some steps can help you take care of your belongings during the process.
Here is a step-by-step guide to making sure everything goes smoothly:
Create a to-do list and check off items as they are completed. This should include loading the truck, doing one last walkthrough to check for forgotten items, and leaving the keys with your landlord.
Declutter before you start packing. Get rid of things you no longer need or want so you don't have to worry about packing and unpacking them. Also, measure your new home and remove any furniture that won't fit or that you know you won't use.
Protect larger pieces of furniture by removing and securing drawers and doors. Label cables, drawers, doors, and anything you remove, and put screws and bolts into plastic bags and tape them to the back of the furniture.
Take photos of items you take apart, such as electronics, to help you remember where cords and other parts go when you put them back together.
Pack supplies, use checklists, and take your time. Don't rush around and throw things onto the moving truck without thought, as this can result in damaged or forgotten items.
Clear a path for the movers so they can move your belongings safely.
Pack an essentials suitcase or bag with the items you'll need right away when you arrive at your new home, such as important documents, medications, chargers, basic toiletries, a couple of changes of clothes, etc.
Do a last look through each room and open all cabinets and closets. Ensure you don't leave anything that can't be retrieved easily.
Following these steps can help you take care of your belongings during your move and make the process easier and less stressful.
9. Budget for the move
When planning a move, it's important to set aside a budget to cover the costs.
Moving can get expensive, so it's important to use our online moving cost calculator to estimate the cost.
Deciding whether you will hire a moving company, rent a truck, or make a DIY move is also important.
If you decide to hire a moving company, it's important to get at least three quotes from three different companies and research them eight weeks before the move.
To save money, opt for a mid-week, mid-month move, as prices are usually higher on weekends and the first or last days of the month.
Additionally, if you're using movers, you can offload some tasks to them.
However, this may add to your final bill.
Finally, if you're hiring packing services or renting supplies, it's best to book early, as waiting could mean paying a higher price or getting no availability at all.
10. Get help from family and friends
Family and friends' help, and support can make a move much easier and smoother.
They can offer free moving supplies like boxes and packing materials, helping you to save money.
They can also offer to help with the packing and loading of items, as well as help with transporting pets or kids to a safe place for the day.
Having someone with you during the move can help make it less stressful, and it's always nice to have moral support.
Don't forget to offer your helpers water and snacks throughout the day.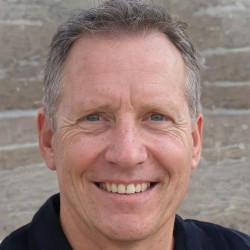 Latest posts by Garrick Berry
(see all)