How to Organize a Self Storage Unit for Frequent Access: A step-by-step guide to organizing your storage space
Organize a Self Storage Unit for Frequent Access
The storage unit is now filled with clutter, making it difficult to find what you're looking for. Whether your space is large or small, keeping things organized can be challenging. However, there are some steps that anyone can take to make the most of their time and money spent on self-storage units by organizing everything efficiently before they start packing up.
Cold weather storage is an important part of self-storage. The first step to organizing your cold-weather clothing into manageable sets and categories is deciding how much space you need for each set. Consider the number of items in each category, as well as their size and weight.
The next step is arranging the clothes by type: Will they be stored together or separated? This will depend on what you want to happen with them later and whether or not one set has a lot more clothes than another set.
Then, it's time to decide on a system. You can use baskets or bins for this, but you might want to consider using shelves and hooks for similar group items so that they are easier accessible.
How am I going to organize my storage unit?
Organizing a storage unit can be difficult, but it's important to ensure that you have everything stored in the space. This article offers advice for organizing your self storage unit and includes how-to guides on different aspects of storage.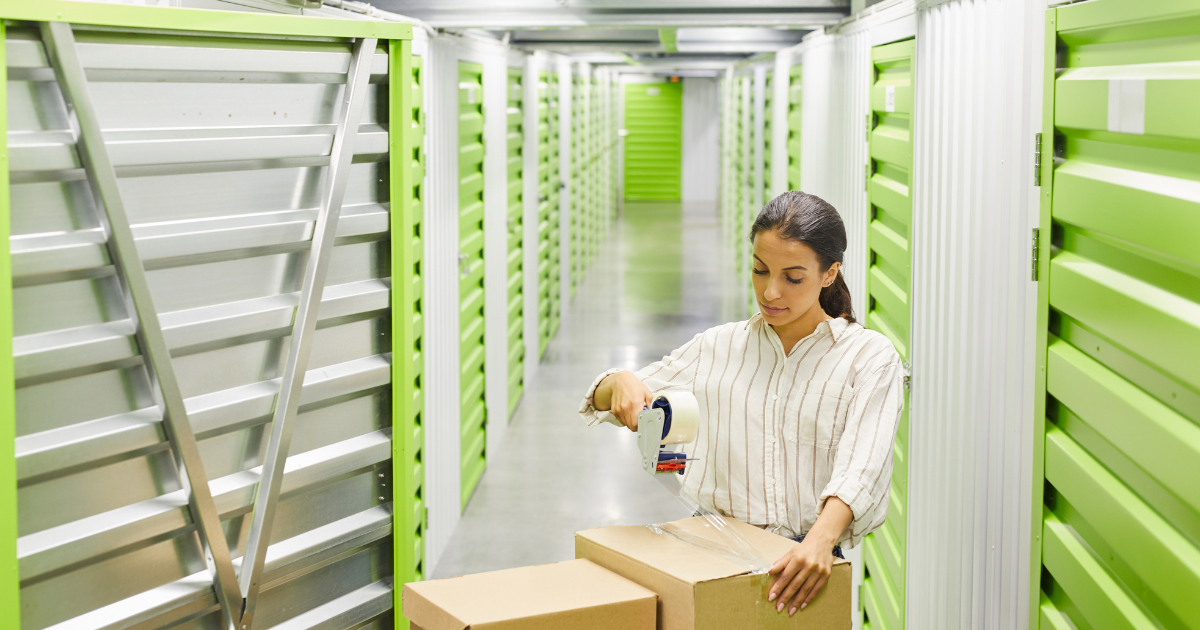 Create a Storage Room Inventory
This guide can help you organize your storage space by inventorying what is in every bin and where the pipes and wires go. It includes a basic outline of creating a self storage unit, including storing frequently accessed items, such as bedding or clothing.
This guide will walk you through the process of creating a storage room inventory for your self storage unit. This is an essential step in organizing your space, as it allows you to know what items are stored there and where they are located. You can use this list to ensure that everything has been accounted for when moving out or putting things up for sale on eBay!
Home Storage Solutions provides free printable lists of items stored by category so that these steps may be more easily completed with paper and pen.
If you are renting a storage unit for the first time, it is important to ensure that everything in your space has been accounted for. The best way to do this is by creating an inventory of all items in your storage area and storing these details on an Excel spreadsheet or using cloud-based software like Microsoft OneDrive.
As you pack up each item, please take photos of them so that when they are unpacked again next month, there will be no confusion over what went where!
First, it's good practice to map out where your belongings are located. It can be done in a variety of ways, but using an inventory is the simplest way.
Next, you should make sure that you know exactly where everything in your storage unit is stored without having to go inside and open every box. This might seem like common sense for most people with this type of space on their property or garage, but it's still important information when it's time to move into a new home or office.
Lastly, you should create a list of the most important items to keep in your storage unit so they can be easily accessed when needed.
Label Everything
Labeling your boxes is crucial for easy access. Labeling the box's contents will allow you to know what's inside and prevent any confusion when you need it. You can label everything from a specific person or item to types of items in a box for storage purposes. Organizing a storage unit is also important because it helps keep things organized and tidy while helping with easy access.
It's easy to create a storage space that is organized and well-maintained when you label your boxes. Label each box with detailed descriptions, eliminating the need for searching through it, so there are no misunderstandings. This will save time in the long run because of less confusion about what items go where.
Label the top of every box, including the number and room it came from. You can also label at least one side with what's inside. Stack boxes you've already packed, so they don't have to be repacked just for labeling purposes if something is lost or broken during moving out.
The one thing that people don't think about when it comes to self storage units is how organized they need them to be helpful. Often, people keep many things around their house and store these items at the same facility without giving enough thought to make it easier for themselves later on down the road.
Labeling everything is key because you can always find an item quickly by looking through your unit's labels rather than having to ransack every spot.
Color Coordinate Bins
The best way to organize your storage space is to keep it simple—different colored bins for similar items such as product type, season, and holiday.
When organizing a self storage unit, you should tackle the task with a specific strategy in mind.
First of all, boxes are also okay! They have similar benefits to plastic bins, and they're easier to keep track of what's inside. In addition, it's worth spending just a few extra bucks on these bin options because they'll save space over time.
When organizing a self storage unit, it's important to ensure that the storage space is functional and easy for frequent access. Color coordinating bins can be helpful in this situation as they provide clear visibility of what you have stored when needed.
If you are renting a self storage unit, it can be hard to find the time to organize all your belongings. However, using color coordinate bins for different items– like clothes and shoes or kitchen supplies– will make organizing much easier.
This guide has 8 steps that show how easy it is to organize your storage space with color-coordinated bins in an optimal way.
Although it's not always necessary to buy metal Gladiator shelves up front, they're worth the investment. They are durable and can last for years without rusting or becoming corroded. Not only will your storage space look better with these extra-thick shelves, but you'll also be able to organize bins of mementos so that they don't take up too much room on the top shelf.
The purchase of these bins has made life so much easier. When I need something, I grab the correct bin from the shelf and put it back neatly. There's no tedious unstacking or re-stacking necessary!
Use Clear Containers
Clear bins are more convenient to use, and they make storing items easier for people. Clear containers can be used in various ways around the home, including organizing closets, sorting jewelry, or placing food inside refrigerators.
You can organize your storage space efficiently by using clear containers. It's more affordable to use opaque cardboard boxes, but plastic bins make it easier to see inside a container without digging through it. Additionally, if you store items in the same bin for a long time and get damaged from being moved around too much, something else happens during that period. You will have one less thing on your plate when organizing because the contents of that specific bin all came from one place instead of being spread out.
Invest in Pegboard Shelving
Pegboard shelving is a versatile and easy-to-use rack that can be installed into any wall. It's also cost-effective, as it doesn't require much installation costs to set up the system.
The best way to organize your storage space is by using pegboard shelving. The reason is that it works well with a drill, so you don't have to worry about screws or to hang anything on drywall or plaster walls which are more difficult than other surfaces.
Home Depot has pre-assembled parts, or you can build your own, depending on what type of storage solution you are looking for.
For those who don't know, Pegboard is a versatile and budget-friendly way to organize household items. It's ideal for storing tools or other heavy objects such as bicycles.
The best part about this storage system is that it's easy and more cost-effective than many other options on the market. The units are durable and customized in various ways, so you have plenty of room for your valuable possessions without going overboard with costs!
Pegboard shelving is a great way to organize your storage space. It's also easy and cheap, as it only costs $30 for every 10 feet of shelf material. If you're storing items that need frequent access, like clothes or documents, pegboard shelves are the perfect solution because they allow you to see what's in each closet and where things should be put without taking up too much space.o a great tool for organizing garage and kitchen space.
To organize your self storage unit, start by measuring the height of the ceiling in your storage locker room or closet, then order Pegboard from Amazon or other online retailers that sell it. Next, use one long strip of Pegboard as an under-shelf bracket to keep smaller boxes off the ground while still seeing them through enough clearance above them.
The organizer will mount over wood strips or blocks to create a convenient and accessible storage space that can be used for all types of items. It is important to keep the unit organized by organizing bins, shelves, and other conforming objects.
Pegboard shelving provides more than just a storage unit organization solution; it also helps build closets with its sturdy construction that prevents breakage from heavy loads.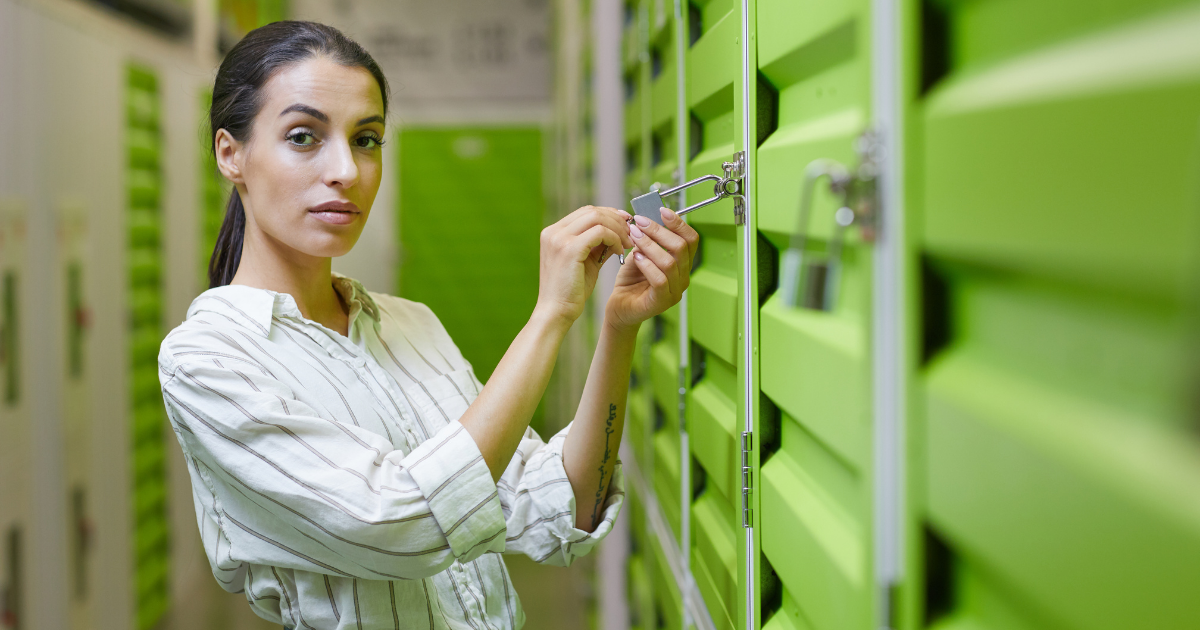 Make the Most of Hooks
Utility hooks are designed to be used with brooms, mops, and dustpans. They can be hung on the wall or placed in a command station with a bulletin board, chalkboard, key hook, and magnet board. If you lose something important like your keys, for example, they will know where to find them.
The following is an example of a news story headline for a middle school-aged student. The article discusses how hanging curling irons with hooks helps organize the busy schedule of moms in their house, where they can hang up wet clothes when needed.
It's important to remember that these storage solutions can help keep your life organized and less stressful by making it easier for you to find what you need quickly without wasting much time or effort.
If you don't want to spend a lot of money organizing your storage space, the Oatmeal container turned into a headband organizer is an easy way to organize. This DIY project provides step-by-step instructions that anyone can follow for this simple yet effective organization tool. It's also customizable and adaptable to suit any owner's needs or preferences.
Don't Forget Wire Shelving
Outdoor supplies can be stored on wire shelving racks with the help of a few simple steps. By doing this, you'll be able to create more space in your storage unit by storing different-sized items on each shelf.
When you have a lot of items to store, it can be hard knowing where everything is. Wire shelving allows for an organized storage space that will keep your belongings safe and secure while providing easy access when needed.
Additionally, there are many types of shelves available, so you'll always find the perfect fit!
Create a Paper-Filing System
An easy way to organize your storage space is by creating a paper-filing system. A good way to do this is by using file cabinets and a filing system, as well as instruction manuals, product warranties, taxes, and other documents that you may need access to quickly.
A great idea for replacing the tin cans or Mason jars with toilet paper tubes in a shoebox!
The key to organizing your self storage unit is creating a paper-filing system. You can use shoe boxes with cute patterns for storing items and arrange them in containers that are easier to pick up and move around.
It would help if you labeled the bins after you organize everything into them, so they're easy to identify when it comes time for moving or cleaning out your space. If you have access through an app on your phone, make sure all of the labels are visible before using it too!
Group Holiday Items
A group of friends can easily share a household space for the holidays when they follow these guidelines about organizing their storage unit.
First, hang wrapping paper on a wall to create a makeshift storage solution in your basement or garage. Next, use standard household supplies like vacuum cleaners and brooms to organize craft supply containers. Finally, candy jars are perfect for storing crafting supplies, as long as you label them with what is inside each jar.
It's important to keep the space organized and easy to access. This can be done by organizing your craft items in a jar or container, which is ergonomically designed at an angle that allows you to reach into it easily while shopping. You can also use them as containers for anything else since they are large enough! They open on the side or top, allowing you to have more control over what goes inside of them.
Store China in Special Containers
If you don't have a china cabinet, find a safe place to store your dishes. China storage containers are perfect for this purpose because they can be stored in low-traffic areas and high up on shelves. Clear containers make it easy to organize the storage space by minimizing visual clutter.
When storing things in a self storage unit, it's important to organize your space so that you can easily find what you need when needed. To prepare for this, there are some key steps. First off, see if the storage facility near you offers Extra Space Storage containers with transparent lids and reusable bins – these will allow easy access to all items inside without having to go through each bin separately. Next, search by zip code or DIY instructions/project source; put anything regularly used near the front of your unit.
This process will help ensure that you can easily find what you need when needed and maximize space in your small storage units for those items that are difficult to store elsewhere.
Finally, storing China in a special container will help you easily access it when needed. A different color may also be helpful for the sake of differentiation if multiple items are stored together. Your storage space can function more efficiently and effectively than ever before by following these few simple steps!
Hang Chairs Like Modern Art
Hang long, dangly items like necklaces, bracelets, and earrings on a wall with hanging chairs. This is an affordable way to store them that gives you the flexibility of having more storage space in your self storage unit without taking up valuable floor space. It also protects these items from getting damaged and makes it easy for you to find what you're looking for when it's time to get dressed or change outfits.
Try Cubbies
Cubbies are the perfect storage solution for any room in your home. Depending on your space, you can also use this design as a media console. Add some bins to hide things that do not need to be displayed and organize them with cubbies. It is an easy way to organize toys or other items within reach of children without taking up too much space.
Hower cubbies with suction cups?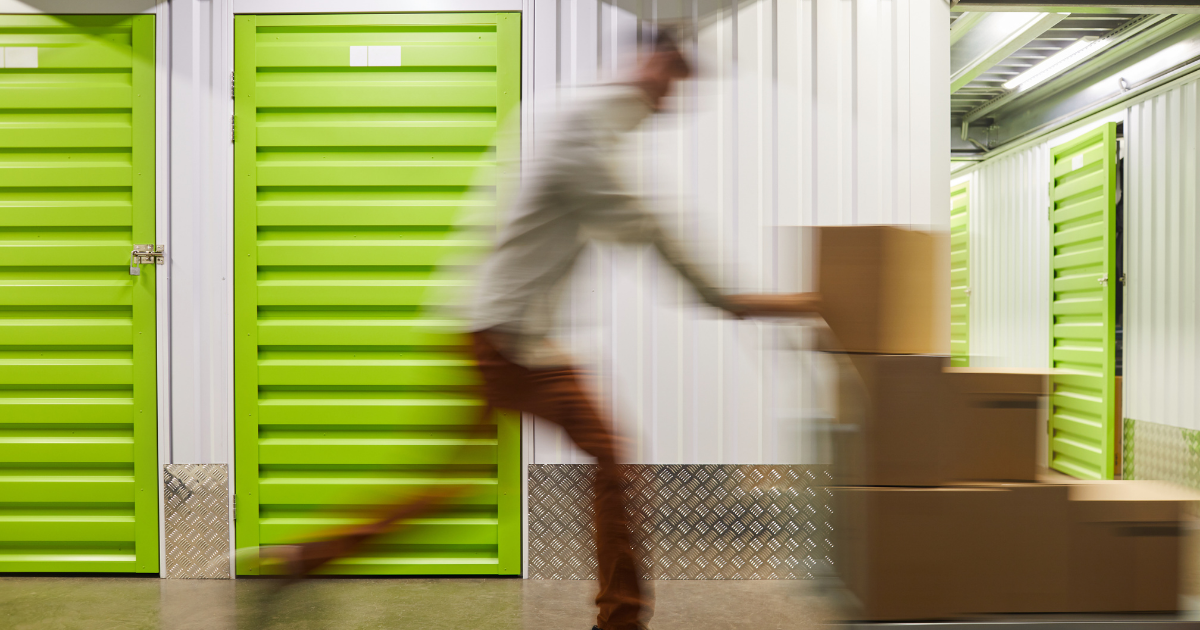 Use Walls for Home Gym Storage
Organizing a self storage unit can be difficult, but you can take simple steps to make it easier. The walls provide an ideal space for storing equipment and weightlifting gear. It would be best if you also created a designated fitness area to avoid too much clutter.
For shelving, you'll need 8 ft x 16-inch wire shelving and plastic clips that cost about 20 bucks total. If you're DIYing, this will help save on storage costs by cutting down on the number of buckets, hangers, and other storage solutions you'll need.
Buy a Clothing Rack
A clothing rack is a great way to store your clothes. It can help you create a distinctive home for coats and jackets in the summer, tank tops and shorts in the winter, or anything else that needs to be sorted.
Keep Tools Separate
It's important to keep tools and to build supplies separate from one another to prevent hazards. The best way to do this is by using a cabinet with a lock or storing them up high on the highest shelves of your storage space.
A good idea for those who don't have enough room is to narrow down their items into one bin of only their most special belongings.
Remember to Utilize Ceiling Space
When organizing your storage space, remember to utilize ceiling space. Some people forget to store their bikes up high or put extra clothes in the unit without taking floor space. It is also important to be careful where you place boxes, so they are stacked high and don't cause any damage to whatever is below them.
The furniture should be stored upright, but it's best if wire shelving or hanging shelves are added for easier access.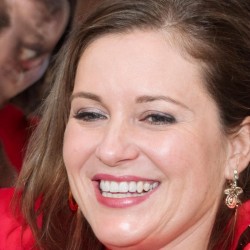 Latest posts by Amanda Stanley
(see all)